LET'S BUILD A SMART CITY TOGETHER
But first, let's understand what a smart city is. More to the point, let's understand that there is no hard and fast definition of "smart city." It's a moving target. But, we know this:

A smart city is a connected city. Today and tomorrow.

Simply stated: By embedding a durable and future proof technology infrastructure across, and within, the district's vertical markets – multifamily, office, hospitality, public realm, and even building management – you can be as smart as you want to be.

A smart city is only as powerful as its connectivity, and WhiteSpace connects the spaces between.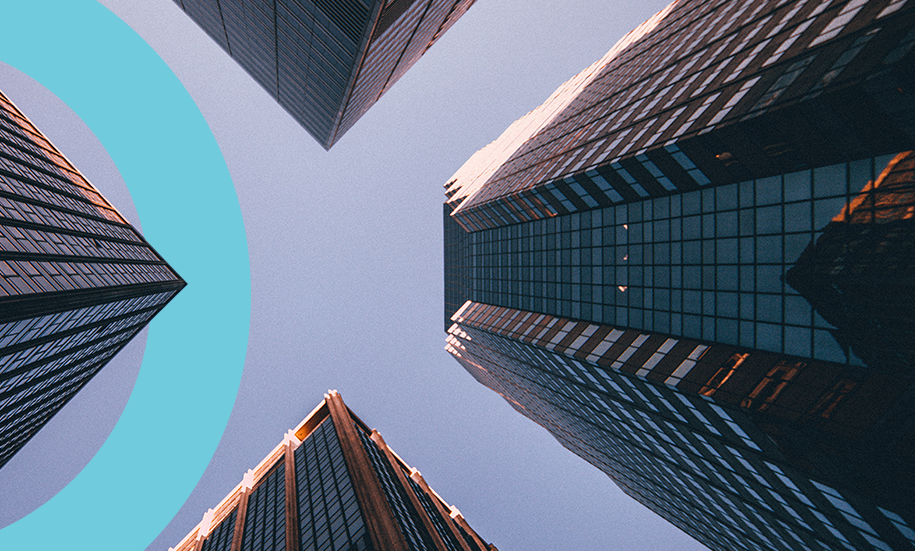 WhiteSpace Brings Your Vision to Life
Coordinating master planning strategies
Leveraging best-in-class thinking
Developing public and private partnerships
Designing a connected technology infrastructure
Managing infrastructure construction
Producing and executing technology RFI/RFP
Overseeing all telecom strategies, including voice/data/video
Establishing DAS and small cell strategy
Vetting and recommending building systems
Integrating emerging technologies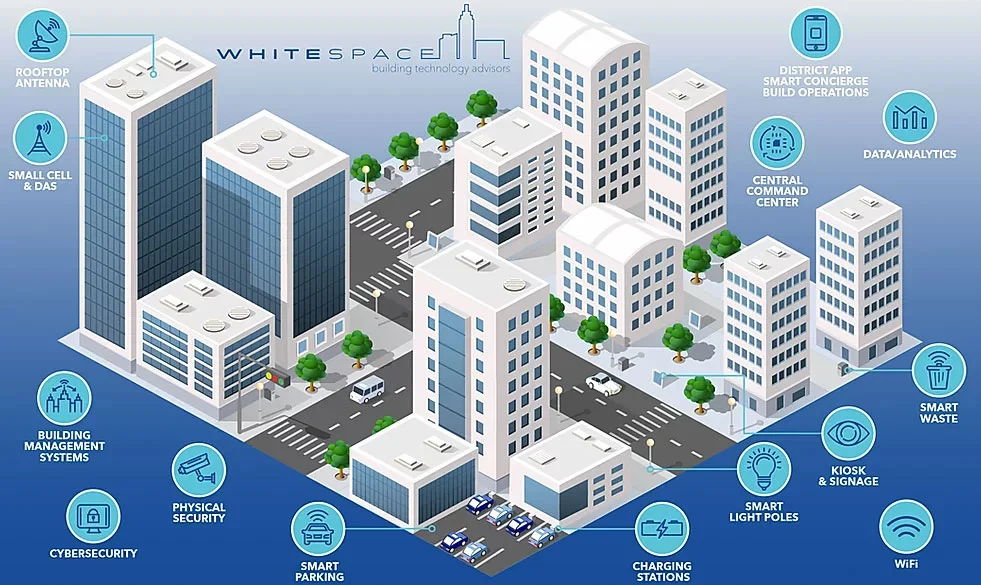 MASTER PLANNING TECHNOLOGY INITIATIVES
Ultimately, a connected city will provide a frictionless, secure and data-rich environment that can generate revenue, reduce costs, increase efficiency and, ultimately, steer business decisions now and in the future.

Are you thinking about:
BUILDING MANAGEMENT SYSTEMS
CHARGING STATIONS
DISTRICT APP
DATA SHARING & GOVERNANCE
SMALL CELL & DAS
SMART CONCIERGE & BUILDING OPS
KIOSKS & DIGITAL SIGNAGE
SECURITY
MANAGED WiFi
SMART LIGHT POLES
SMART PARKING
SMART WASTE MANAGEMENT
MARKETING CENTER
COMM. CORRIDOR
VIDEO ANALYTICS
CONNECTED STREET MANAGEMENT
SUBMETER STANDARDS
SENSOR TECHNOLOGY
WE'RE PASSIONATE ABOUT MASTER PLANNING
We are proud to be the technology master plan consultant on the following mega developments: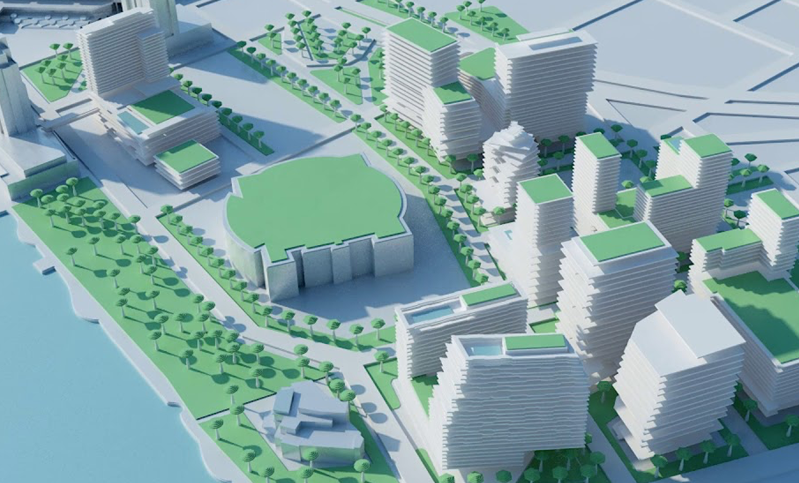 WATER STREET TAMPA
STRATEGIC PROPERTY PARTNERS
The future of Tampa, Florida is being built on the waterfront right now. With a commitment to sustainability and wellness, this future-proof district will include up to 9 million square feet of new commercial, residential, educational, entertainment, cultural and retail space.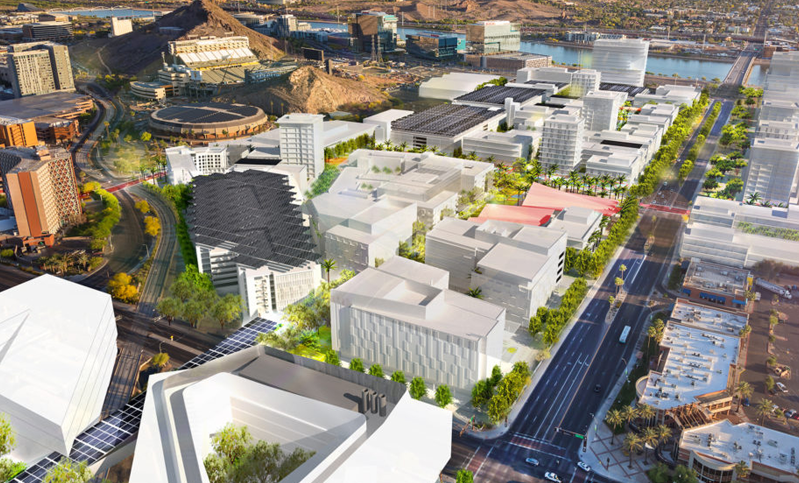 NOVUS INNOVATION CORRIDOR
CATELLUS
Arizona State University is turning 355 acres of campus-adjacent land into a progressive, urban, mixed-use district where residents can live, work and play. As master plan consultant, WhiteSpace will identify revenue-generating technology, implement a communication corridor, and more.
6 WINNING STRATEGIES FOR BUILDING A CONNECTED CITY PRIMED FOR THE FUTURE
Download the PDF.
FIND OUT WHAT YOU DON'T KNOW YOU DONT KNOW ABOUT TECHNOLOGY AND YOUR CRE PROJECT.